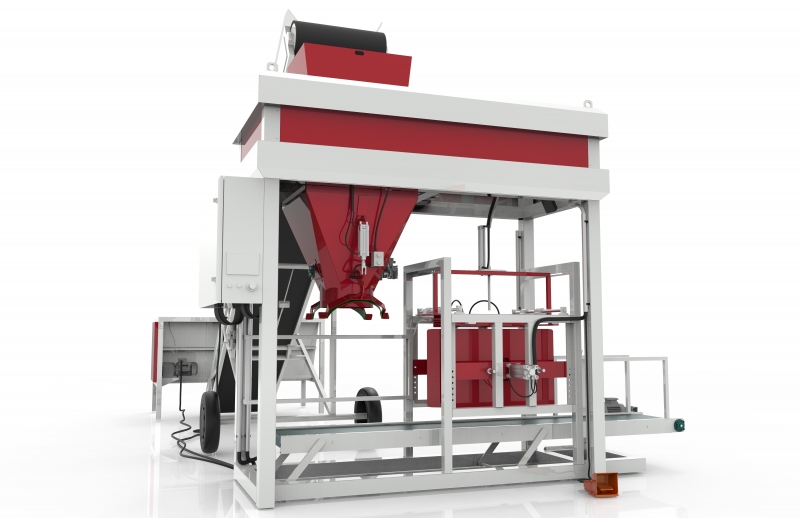 *YEMPAK packaging machine is able to pack dried/raw products with vacummed/non-vacummed. The target weight should be set via machine touch screen.
*With respect to desired package dimensions, the operator can adjust the height of transfer coveyor and sealing unit.
*Easy and user friendly touch screen.
*Double sealing line ensures vacuumed bag life time.
*Adjustable transfer conveyor.
*Each function should be triggered manually with functions on screen to check functionality.
*PLC based high accuracy weighing system.
*Optional bag closing functionality such as sewing machine, metal crimp.
*Automatic feeding conveyor.
*Premixing and storage bunker.
*Led lihgts.